Cloudways vs Siteground – Which is better in 2023?
Cloudways and SiteGround are both popular managed hosting platforms for businesses. To help you decide which hosting service is best for you, I will compare costs, ease of use, performance, security, customer support, and many other essential aspects in this Cloudways vs SiteGround review.
Cloudways, a WordPress-focused managed cloud hosting platform, offers high-performance VPS cloud servers. They let you choose between 3 leading cloud providers. On the other hand, SiteGround offers a wide variety of hosting services, including Shared & Cloud Hosting and Dedicated Servers, focused on WordPress Hosting.
TIP | The leading tools you need to start and grow your online business. We use them ourselves:
The most apparent similarity between Cloudways and SiteGround is that they provide trustworthy cloud hosting services. However, they have many differences.
Cloudways focuses solely on cloud hosting services that are simple to use. They act as a middleman between you and the unmanaged cloud hosting companies. By providing managed cloud hosting, you don't have to manage your server yourself so that you can focus more on your business.
SiteGround focuses more on managed WordPress hosting via shared hosting, and they also offer cloud hosting as an expensive option if you want to scale your business.
In this Cloudways vs. Siteground web hosting review, I will compare the two providers and show you the pros and cons of each one.
10 Things to look for in a Web Host
1. Reliability – your website is the face of your business, so you need to make sure it's always up and running.
2. Speed – people are impatient and won't wait around for a slow website to load
3. Customer service – the hosting provider should offer quality support, preferably 24/7/365.
4. Price – find a provider that offers the features you need at a price you can afford. The web host should be affordable without sacrificing quality or features.
5. Ease of use – the hosting company should be easy to use, with no complicated instructions or procedures. The hosting control panel should be easy to navigate.
6. Features – look for a hosting service that offers all the necessary features.
7. Flexibility – your web host should offer a variety of plans and options to fit your needs.
8. Security – your website should be protected from hackers and other online threats. Therefore, the hosting provider should have robust security measures in place to protect your website.
9. Compatibility – the service provider should offer a wide range of hosting plans compatible with popular content management systems (CMS) like WordPress, Joomla, and Drupal.
10. Scalability – as your website grows, the hosting company can accommodate your needs.
Cloudways vs SiteGround – Quick Comparison
Cloudways and SiteGround are two of the most popular managed cloud hosting providers. But which one is better? This quick comparison will compare the main differences between Cloudways and SiteGround.
Cloudways offers a managed platform with pay-as-you-go pricing, while SiteGround provides a managed platform with fixed monthly pricing.
Affordable cloud hosting – Cloudways wins
Cloudways offers VPS cloud servers with DigitalOcean, AWS (Amazon Web Services), and Google Cloud, while SiteGround runs on the Google Cloud platform for their cloud hosting plans. Cloudways focuses on cloud hosting, while SiteGround offers both shared and cloud hosting.
Pricing – Cloudways wins
SiteGround is expensive after 1 year
If you want to host a WordPress site, you may initially think that SiteGround is more affordable than Cloudways. Indeed, their StartUp (limited to 1 website!), GrowBig and GoGeek plans are discounted from $2.99 to $7.99/month only for the first year of hosting, AND you have to pay a full year in advance to get this special price.
However, as soon as you reach the second year of hosting with SiteGround, you will have to pay the full price, from $14.99 for StartUp to $39.99/month with GoGeek!
On top of that, the worst part is that this pricing is not for cloud hosting; it's only shared hosting. Your site will share resources with many other websites on the same server, impacting your website performance.
As your site becomes popular and grows in traffic, even their GoGeek plan won't be enough.
SiteGround's cloud is an expensive scaling option
When you use too many resources for their shared hosting, SiteGround will push you to move to their cloud hosting, starting at $100/month, up to $400/month.
Please refer to our FAQ at the bottom of the article to know the difference between shared and cloud hosting.
Cloudways offers cheap access to the cloud
On the other hand, with Cloudways, you have direct access to cloud hosting for as low as $11/month on DigitalOcean. You pay monthly; you don't have to pay a full year in advance; it's flexible. You can leave when you want.
As your site grows, you can scale in 1 click to a VPS cloud server with more RAM, CPU, bandwidth, and storage. You can do it yourself via your Cloudways admin panel.
We host Ecombridges on Cloudways with a Vultr high-frequency VPS server. However, after DigitalOcean bought Cloudways in 2022, they stopped offering Vultr and Linode servers to new customers.
Cloudways hosting is now attractive with DigitalOcean, with low prices (starting at $11/month) and generous bandwidth (min 1TB). You should go for a DigitalOcean Premium server if you want to maximize performance at an affordable cost.
Cloudways is the best choice if you want to host your WordPress site in the cloud, with attractive prices and the possibility to scale in 1 click later as your website grows.
Amazon Web Services & Google Cloud
If you prefer the Google Cloud Platform or AWS, Cloudways is probably not the best choice as it starts at more than $30/month with a limited bandwidth of only 2GB, even for their most expensive plans. In that case, you may consider the SiteGround Jump Start cloud plan at $100/month (4 CPU cores, 8GB memory, 40GB SSD storage, 5TB bandwidth).
Note: If you like Google Cloud and are on a budget, you may also consider Kinsta, a premium managed WordPress hosting provider. They use Google Cloud and Google high-end C2 virtual machines with plans starting at $35/month. You will get the best performance for a reasonable price. However, Kinsta caps your website traffic to 25000 visits/month for that price!
Support
Both Cloudways and SiteGround offer 24/7 support via live chat and helpdesk tickets. Additionally, SiteGround offers phone support when needed.
From my experience, Cloudways support can be great or not so good, depending on the person you're talking to. They are quick to answer any questions you may have, and they are always willing to help.
Cloudways is also constantly improving its service, so you should expect a better Cloudways support experience over time.
Quick Comparison – Cloudways wins
So, which one is better? If you want to host your WordPress site in the cloud at an affordable price and with lots of flexibility, you should go with Cloudways.
The main reason I see to go with Siteground is if you have only 1 low-traffic website and you want to take advantage of their special discount for the first year of shared hosting on their StartUp plan. You won't be in the cloud and won't have resources allocated to you as it's shared hosting. It's probably okay now, but you will have headaches later.
Even SiteGround's most expensive shared hosting GoGeek plan, discounted at $7.99/month the first year ($40/month the second year!), is not worth the Cloudways 1GB VPS servers from DigitalOcean at around the same price.
Cloudways vs SiteGround – The Pros and Cons
Cloudways Pros
In short, Cloudways is the perfect solution for businesses that want the flexibility and convenience of cloud hosting without having to worry about managing the infrastructure themselves.
The company also has several plans and cloud providers to choose from, so you can find the perfect option for your business or individual needs.
Cloudways has various pricing plans to choose from, making it affordable for most businesses. Entry-level VPS on DigitalOcean are cheap at Cloudways.
You can install as many applications as you want on your server as soon as you don't use all the allocated resources.
Cloudways has teamed up with some of the market's most highly regarded cloud providers. As a result, you can expect them to maintain over 99% availability when hosting your website on their managed WordPress cloud servers.
With Cloudways, you get automatic backups, on-demand backups, and cheap off-site backups.
Cloudways is a managed cloud host that offers an intuitive platform for users of all levels of experience.
Cloudways has various features, including unlimited applications, 24/7 customer support, one-click staging environments, server cloning, and automatic backups.
The company also has several plans and cloud providers to choose from, so you can find the perfect option for your business or individual needs.
Cloudways Cons
More expensive when scaling
Entry-level VPS on DigitalOcean are cheap, but more powerful hosting plans are much more expensive. Their hosting can be costly if you're not careful about your hosting plan.
However, you can host as many applications as you want on 1 server as soon as you don't use all your dedicated resources, decreasing the cost per website.
You get 24/7 customer support via live chat, but the quality of support you get is not always the best. It depends on who you're talking to. If you want to get premium support from Cloudways, you'll have to pay for that.
If premium customer service is crucial to you, you might consider using Kinsta instead.
It's best to be tech-savvy
You have some technical configurations to do on Cloudways, so it's best if you're interested in IT. It can be a bit challenging to set up and configure your server correctly via the admin panel if you don't have any technical knowledge.
Overall, Cloudways is a great platform, but there are some things to watch out for before signing up.
Read our dedicated Cloudways review to learn all the pros and cons of Cloudways.
Will My Website Load Quickly?
The short answer is YES, your site will load breezing-fast! Faster than anything you experienced before when using shared hosting.
Small businesses must pay attention to page speeds since slow loading times can damage their Google search rankings and drive frustrated consumers away.
Here is Cloudways' cutting-edge technology stack built with speed in mind:
Apache
Nginx
Varnish
PHP-FPM
Redis
Memcached
MySQL/MariaDB databases
SSD storage (solid-state drives)
Read more about Cloudways tech stack on their website:
Cloudways Cloud Hosting for Everyone
Cloudways vs SiteGround: Everything you need to know
About Cloudways
Cloudways is a managed cloud hosting platform that offers users a simple, powerful, and efficient way to host multiple websites and applications with a focus on WordPress. Their goal is to make cloud adoption easier for small and medium businesses thanks to their easy-to-use platform.
They enable organizations to focus on other areas of their operations. Small businesses in various sectors, such as website owners focused on speed optimization, freelancers, e-commerce companies, and agencies, may use Cloudways to improve their presence on the internet.
Unlimited WordPress sites, 24/7 live chat support, 1 free website migration, in-house caching plugin (helps with faster loading times), and team collaboration tools are all included.
Customers may select from various cloud providers to host their managed WordPress website: DigitalOcean, Google Cloud, and Amazon Web Services. In a way, they are the middleman between cloud providers and customers. Cloudways takes care of server management and security so customers can focus on their business.
Cloudways was based in Birkirkara, Malta, a member of the European Union. Aaqib Gadit, Uzair Gadit, and Pere Hospital started the company in 2011, intending to revolutionize the web hosting business through cloud computing. DigitalOcean has owned Cloudways since 2022 after a $350M acquisition. They are an American cloud provider headquartered in New York, with 15 data centers worldwide.
About SiteGround
SiteGround is a web hosting company headquartered in Sofia, Bulgaria, that offers cloud-based solutions to businesses and individuals. They use Google Cloud data centers located in the USA (Iowa), UK (London), Netherlands (Eemshaven), Germany (Frankfurt), Australia (Sydney), and Singapore.
SiteGround offers various hosting plans, including shared and cloud hosting and dedicated servers. They also offer a wide range of features and tools, making them a popular choice for website owners.
The company was established in 2004 and is listed on the stock market. SiteGround has received many awards for its products and services, and WordPress recommends them as a good hosting service.
SiteGround is a good choice for those looking for a reliable and relatively affordable web hosting solution for at least the first year with discounted prices.
The main features of SiteGround
The benefits of SiteGround are its user-friendly interface, customer support available 24/7, and affordable price for their entry-level shared hosting plan. SiteGround offers a variety of plans to fit your needs and budget.
They run their hosting service on Google Cloud.
Server caching feature, Memcached for database caching.
Following best technical standards, they keep their tech stack up to date with a focus on speed optimization (new PHP versions, Brotli compression algorithm.
Fast PHP setup to load web page 30% faster.
Custom MySQL setup to allow lots of simultaneous database requests.
Main Differences Between Cloudways vs Siteground
Tech stack
The SiteGround technology stack includes Linux, Apache, MySQL/MariaDB, and PHP (LAMP). SiteGround also uses Site Tools as their control panel for customers. They created this custom SiteGround control panel to replace the previous usage of cPanel.
On the other hand, Cloudways uses a combination of Linux, Apache, Nginx, and PHP (LAMP). Cloudways also offers its own custom build control panel.
SiteGround has a custom in-house developed system called the SG Optimizer plugin used to improve website performance as Cloudways does with its Breeze plugin.
SiteGround offers a wide range of features, unmetered traffic, free SSL certificate, daily backups, and more. Cloudways provides unlimited applications with each server, so you can host unlimited sites.
They both offer a free migration service, either via a plugin or with the help of their technical support team.
Cloudways vs SiteGround: Key Differences
At first glance, SiteGround and Cloudways deliver a premium service to their customers with fast and reliable servers. However, here are some differences:
Cloud Offering – Cloudways Wins: SiteGround offers shared + cloud hosting with 1 provider (Google Cloud). Cloudways does cloud hosting with 3 cloud providers, with no shared hosting.

Pricing – Cloudways Wins: SiteGround's shared hosting is cheap only the first year. The second year of shared hosting is 80% more expensive, ranging from $15 (limited to 1 website!) to $40/month. SiteGround's cloud hosting starts at $100/month. Cloudways entry-level VPS servers with DigitalOcean are cheap. It starts at $11/month for a Standard DigitalOcean server, but you get limited resources (1GB RAM, 1 CPU). At least you're sure to get these resources; while SiteGround's shared hosting is a black box, you share the server's resources with plenty of other websites.

Email hosting – SiteGround Wins: SiteGround offers free unlimited email hosting accounts. Cloudways charges you for their Elastic or Rackspace add-ons. In general, I prefer to host my professional emails elsewhere so that your customers can still contact you in case of service disruption.

Domain names – SiteGround Wins: you can't register a domain name with Cloudways while SiteGround offers this service with DNS management. I prefer to register my domain names separately, so I don't lose them if I have an issue with my host provider. Some domain registrars are also very cheap, so it makes sense to buy your domain elsewhere, for example, with Namecheap.
Cloudways vs SiteGround: Customer Reviews
The reputation of Cloudways in terms of customer reviews is quite good, with an excellent score of 4.4/5 on TrustPilot. SiteGround, on the other hand, has been in the industry for much longer. They get a score of 4.7/5 on Trustpilot. The difference is minimal between both companies.
In practice, as you may have seen in a WordPress hosting Facebook group, lots of business owners are moving from Siteground to Cloudways. They do so to get more speed and access to the cloud at a much more affordable rate, starting at $11/month on DigitalOcean compared to the $100/month of SiteGround.
SiteGround is still an attractive solution for beginners, but it's only for the first year. It's much better to go directly with Cloudways on a cheap hosting plan and scale in 1 click when you get much more traffic. This way, you avoid having to switch from SiteGround to Cloudways later to avoid having to pay for their expensive cloud.
The Downsides to Using SiteGround
Expensive: SiteGround encourages users to sign up with the company using a low-cost offer, but the offers typically cover a few invoices. It would be best if you considered this in advance to make a decision.
Scaling issues: SiteGround limits storage to 40GB on its most powerful plans. It should be suited for most medium to large sites. However, some much larger websites with lots of traffic might need to think again about switching from shared hosting to a cloud server.
The Downsides of Using Cloudways
High CPU usage: on entry-level VPS servers, you may consume all your CPU resources due to plugins or bots making DDoS attacks on your site. You can fight against that by installing a firewall, using Cloudflare Enterprise dedicated firewalls, upgrade your server, among other things. However, they charge around $46-54/month for 2 cores on DigitalOcean VPS servers.
Google Cloud & AWS are expensive with Cloudways, and you only get 2GB bandwidth which is not enough. It's much better to use DigitalOcean for low prices and large bandwidth (1-5 TB).
Cloudways vs SiteGround: Performance
In terms of overall performance and reliability, Cloudways comes out on top. Because your server is in the cloud, you get superior speeds, scalability, and efficiency at better pricing than SiteGround's traditional hosting architecture.
Cloudways Page loading speed
Cloudways is a managed platform that delivers high performance in terms of page loading speed for websites. They leverage the power of the cloud to provide speed and scalability. With Cloudways, you can expect your website to load faster than traditional web hosting platforms. Cloudways also offers a wide range of features and services designed to improve your website's performance.
With Cloudways, you can expect a much faster TTFB (time to first byte) and page loading speed.
Read our dedicated Cloudways review for more information and benchmark related to the speed you can expect with your Cloudways server.
SiteGround Page loading speed
SiteGround is one of the most popular web hosting services on the market, and for a good reason. They offer a wide range of features and plans to suit every need and budget, and they also deliver on their promise of high-speed performance.
SiteGround uses a combination of powerful hardware and cloud technologies in the case of their cloud hosting plans to ensure that your website loads quickly and efficiently.
SiteGround is a good choice for businesses that must provide a fast and responsive online experience for their customers. So if you're looking for a web hosting provider that can give you the speed and performance you need, SiteGround is worth considering. Especially if you're site is small, and shared hosting is enough for you.
Uptime and response time
You get excellent uptime and response time with both SiteGround and Cloudways. However, if you want max performance, go with Cloudways with their 99.999% uptime guarantee and crazy low webpage loading times. It's expected as you are in the cloud and get dedicated resources.
I initially chose to host with Cloudways Vultr high frequency (HF) servers because you can expect a page load time of less than 1s. However, now the closest you can get is to using DigitalOcean Premium servers, as Cloudways has removed Vultr from its offering.
With SiteGround, you don't have any guarantee if you go with their shared hosting plans (StartUp, GrowBig, GoGeek).
CDN
Cloudways integrates with Cloudflare, the leading Content Delivery Network (CDN). Indeed, Cloudflare is a content delivery network that provides security, performance, and reliability for websites and applications. Cloudways gives you access to Cloudflare Enterprise via an add-on. They stopped using their old CloudwaysCDN.
Cloudflare's network is built on a global network of data centers connected to the Internet backbone. Cloudflare's network delivers content faster, safely, and more reliably.
SiteGround offers a free CDN service to speed up page loading time worldwide.
WordPress Optimized Features
Both companies optimize their tech stack for WordPress hosting, which is great for WordPress users.
Cloudways uses server-level caching via Varnish and WordPress caching via their Breeze plugin. Cloudways also offers a free SSL certificate with Let's Encrypt. You can cache your database requests via Memcached or Redis and use Nginx. Cloudways optimize all these technologies to speed up your WordPress site.
SiteGround uses caching, a custom PHP, and MySQL setup to speed up your WordPress site. On top of that, you can use their SG Optimizer WordPress plugin to optimize your website performance.
Cloudways vs SiteGround: Plans & Pricing
Cloudways Pricing
They offer cheap entry-level VPS servers with high performance if you choose DigitalOcean. Indeed, Cloudways pricing starts as low as $11/month for a 1GB RAM VPS server.
If you want more resources as you scale your business, count about $50 for a 2-core processor and 4GB RAM. AWS and Google Cloud platforms are more expensive with bandwidth limitations, as well as a pay-as-you-go pricing model.
Siteground Pricing
SiteGround offers three web hosting plans with its shared hosting package: StartUp, GrowBig, and GoGeek. They are heavily discounted for the first year only if you pay 12 months in advance. You pay full price after the first year, from $15 to $40/month. Their cloud plan starts at $100/month.
Money-back guarantee & free trial – Cloudways Wins
SiteGround offers a 30-day money-back guarantee but no free trial. It's convenient as they ask you to pay 1 year in advance to get the introductory discount.
Cloudways offers a 3-day free trial; after that, you pay monthly. You can just test Cloudways for free, and if you like it, you continue paying for a month. If at any time you want to move, you don't lose much as you don't pay a year in advance; it's pay-as-you-go.
Cloudways vs SiteGround: Ease of use
SiteGround and Cloudways are both popular web hosts with strengths and weaknesses. SiteGround is a more traditional web hosting platform with an intuitive interface and easy-to-follow setup. On the other hand, Cloudways is a newer platform that focuses on cloud-based hosting and simplified management tools.
When it comes to ease of use, SiteGround can take the lead. Its super-user-friendly interface makes navigating the platform a breeze, and its help center contains all of the information you need to get started or troubleshoot any issues.
By contrast, Cloudways can feel slightly more complex, with several different settings and configuration options that might be difficult for beginners to navigate. However, Cloudway's custom control panel is also straightforward to use.
Cloudways vs SiteGround: Website security
Cloudways Managed Security
Cloudways is a secure platform for hosting your website. The Cloudways platform is PCI compliant and offers two-factor authentication, free SSL certificates, and private networks. Cloudways now also provides DDoS protection via Cloudflare to keep your website safe.
It's a big step forward with Cloudflare Enterprise integrated with Cloudways at no extra cost. Indeed, you get protection from DDoS attacks; you can eliminate bad traffic with Cloudflare WAF and more.
SiteGround Managed Security
SiteGround has implemented many security measures to keep your website safe, from their custom WAF (Web Application Firewall) to an AI anti-bot system. They offer free SSL certificates, private networks, and two-factor authentication.
Cloudways vs SiteGround: Backups
Cloudways provides automated backups that enable you to recover from any technical hiccups or site failures quickly. You get on-demand backups and offsite backups.
SiteGround offers daily backups with the possibility of taking offsite backups too.
Both Cloudways and SiteGround are robust solutions in terms of backups.
Cloudways vs SiteGround: Customer support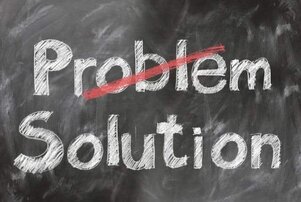 Cloudways Customer Support
Fortunately, Cloudways offers 24/7 support via live chat and ticketing system. The Cloudways team is quick to respond (usually immediately via live chat) and hopefully resolve your issues, depending on whom you're talking to. So you can contact support quickly via live chat.
If you want more expertise, you can pay for their advanced or premium support add-on to get access to their most knowledgeable engineers and a phone support service.
SiteGround Customer Support
SiteGround also offers 24/7 support via live chat and ticketing system. The average response time of SiteGround support team is under 15 minutes. On top of that, they offer phone support for sales, billing, and technical issues.
Migrating from another host – Cloudways wins
Migrating to Cloudways
You can do it easily by using Cloudways' free WordPress migrator plugin. Cloudways also provides free manual migrations to your initial website by an expert on your domain with an assured guarantee it won't break your site on your current site. This is a good choice for a site migration that is taking place on a new hosting platform because it will take care of all the necessary things.
Migrating to SiteGround
If you're considering migrating your website to SiteGround, you should keep a few things in mind. First, SiteGround offers free migration for new customers. This means you can transfer your existing website to SiteGround without paying any fees.
Second, SiteGround has various hosting plans available, so you can choose the one that best suits your needs. Finally, SiteGround offers 24/7 customer support, so you can always get help if you have any questions or problems.
Cloudways vs SiteGround 2023 – Who wins?
Based on the features and services offered, Cloudways is the better platform.
You may argue that SiteGround is suitable for those who prioritize ease of use over performance for a new website. At the same time, Cloudways is probably best for cloud hosting tech, reliability, scalability, affordability and speed, and overall performance.
Alternatives to SiteGround and Cloudways
Other premium web hosts worth considering are:
Cloudways' custom-built stack instantly enhances site speed and uptime while lowering costs by over 50% compared to managed hosts like SiteGround, Kinsta, and WPEngine.
Whether you're operating a small business, a WordPress blog, or an agency, Cloudways gives you better performance.
Other managed hosting providers impose limits on the number of visits and websites you can have, ensuring you reach your traffic cap far before exhausting your "high-performance" server resources.
Cloudways vs Siteground – Frequently Asked Questions
Why choose Cloudways over SiteGround?
If you want the best performance for the lowest price, go with Cloudways. It's the cheapest way to access cloud hosting without having to manage the server yourself. Cloudways is also excellent for WooCommerce hosting.
Why should I use SiteGround instead of Cloudways?
If you have no more than 400K monthly visits on your website, you're ready to pay much more after 1 year and you are not so focused on speed and reliability, go with SiteGround. You will not get the best performance but you get convenience with free and unlimited email accounts.
Isn't it nice to be able to create unlimited email accounts? On top of that, you can directly buy your domain name with SiteGround.
Is SiteGround better than Cloudways?
No, SiteGround is not better than Cloudways. Both have pros and cons but overall, if you're focused on website performance – which is an important ranking factor on Google – you will prefer to go with Cloudways.
Is SiteGround better for WordPress than Cloudways
No, both are good for WordPress. SiteGround is recommended by WordPress.org and Cloudways focuses on fast WordPress hosting via cheap cloud providers. If you plan to host a WordPress site or you are interested in WooCommerce hosting, consider using Cloudways.
What payment method can Cloudways accept?
Cloudways accepts a variety of payment modes such as Visa, MasterCard, American Express, and PayPal.
Is the Cloudways platform compatible with cPanel WHM (Web Host Manager)?
The short answer is no. Indeed, Cloudways developed its own control panel which is intuitive and very easy to operate and use. The platform supports SFTP and SSH connections with any web application that uses FileManager.
What is the meaning of a bandwidth restriction?
When a user uploads data to the server or sends data to a website visitor, bandwidth is used. The monthly bandwidth cap is the maximum amount of bandwidth available on a certain plan. If the bandwidth limit has been reached, visitors may be unable to access the website.
What is cloud hosting?
It is one of the most popular types of hosting. It consists of a collection of servers that pool their CPU, RAM, and hard drive space to form a single large pool of resources that are then effectively shared by many sites and users. A cloud host is especially advantageous in terms of redundancy. Even if one or more servers go down for any reason, the other machines continue to serve the websites hosted in the cloud.
What is the distinction between shared and cloud hosting?
The most significant distinction between cloud and shared hosting is in the number of servers and how resources are allocated. You get a single server on shared hosting, but all sites hosted on it share its resources, so any one of them may use all of the machine's CPU and RAM for its own benefit, putting the rest at a disadvantage.
You get hosted on a pool of servers in the cloud, which improves the service's redundancy and provides virtually partitioned shared resources, ensuring that your site receives a specific amount that no one else can use.
Why should you consider moving to the cloud?
Reliability, scalability, and simple data recovery are major reasons for using the cloud. When you host in the cloud, you may add more RAM, CPU, or storage as needed.
The service availability and dependability are considerably better since there is more redundancy in the cloud, as your website won't go down if one or even a few of the machines fail since the rest will take over the load.
Even if a few servers go down and lose data, the rest of the machines will have access to it and your data can be recovered easily.