Social media has become a necessary but undoubtedly time-consuming part of owning an eCommerce business. If you feel like social media marketing has become more of a time suck than it is worth, it's time to level up your processes. In this article, we'll discuss why and how to automate your social media marketing and offer some free tools to help you do it.
What is Social Media Marketing Automation?
Before we get further, let's define social media marketing automation. Social media automation is finding and using software/tools to handle some of the more time-consuming aspects of social media marketing. Some examples include pre-scheduling social media posts, using a chatbot, automated reporting, etc.
TIP | The leading tools you need to start and grow your online business. We use them ourselves:
Why consider social media marketing automation? Here are some of the main perks:
Save time


Social media is time-consuming. Automating some of your least favorite tasks can help you prioritize and pump out better quality content more efficiently.



Stay consistent


Consistency is crucial to succeeding with social media marketing: consistent posting frequency, consistent replies, consistent content style, etc. It gives people an understanding of what to expect from you and an incentive to follow along.



Free up your team (or yourself) to try other things to grow


Any time saved through automation is time that you can redistribute elsewhere (like ramping up your SEO).
6 Steps: How to Automate Your Social Media Marketing
Social media marketing automation aims to keep an authentic and consistent presence on social media. When done correctly, no one outside your organization should notice the automation. Here's how to automate your eCommerce business' social media marketing effectively:
Step 1: Determine What You Should Automate
Not everything can or should be automated. Choosing and prioritizing which automations matter to you is the key to an effective social media marketing automation strategy.
Some ideas of great things to automate:
24/7 Customer Service


Customers expect quick responses to their inquiries. Nearly 40% of consumers expect a reply within 60 minutes. The other 60% expect a reply within one day. (Source) Are you able to respond fast enough (including on weekends)? If not, a customer support chatbot (with a message stating the inquiry was received and will be responded to shortly) may help.



Schedule Posts


One of the most common ways to automate your social media marketing is through pre-scheduling posts. This allows you to keep a consistent posting schedule while reducing the time spent on each post.



Reporting


Determine what metrics matter most to you and have them sent to you weekly or monthly. This will keep you up-to-date on the latest without effort.
When deciding how to automate your social media marketing, there are a lot of options out there. Here are some things that you should not automate:
Comments


Every conversation is unique. Because of this, automated comments are easy to spot by outsiders. Bots lack understanding of the nuance of conversation. Comments are best left to the humans.



Follows and Unfollows


Engagement with your current or prospective customers should always be authentic. Not only is following and unfollowing an inauthentic way to grow your Instagram account, but it's also against most social platforms' terms of service.

Instagram, for example, is against the follow/unfollow method, and your account could get shut down if they catch you using a bot for this purpose.
Step 2: Set Goals for Social Media Marketing Automation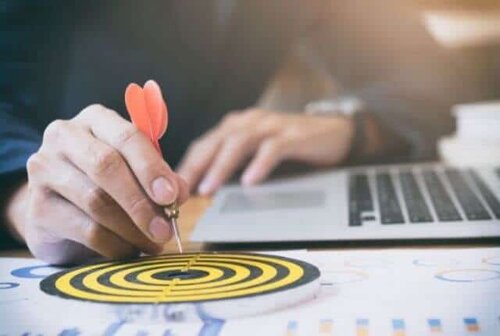 After you've decided what matters most to your automation strategy, it's time to set some measurable goals. What do you hope to achieve through automation? Here are a few examples:
Extend the reach for your content (get it in front of more people)
Increase the speed of customer service
Improve engagement and have more conversations with your customers
Drive more traffic to your website
Drive more sales through your website
Etc.
Next, take your general goal and create a baseline metric. For example, how many people see your content on average today if your goal is to extend your reach? Choose a percentage of growth you'd like to see from that baseline and set a deadline to achieve it.
Step 3: Create a Content Plan, Calendar, and Approval Process
You are now ready to create a content plan. While the details of that plan will depend on your business, here are some basic steps every content calendar should take:
Make a note of all external holidays (both official national holidays and relevant unofficial holidays, like "international grilled cheese day" if that applies to your eCommerce business).
Pin down important internal dates like product launch dates, new season releases, Black Friday sale dates, etc.
Start filling in details – blog posts, campaigns, social media posts, etc. to ensure your various content fits together. This will help you reuse, cross-promote, and more effectively share content.
Get a second set of eyes on it (or approval) if possible (or needed).
Step 4: Curate Content and Customize by Platform
You've got the tools and plan ready to go – now it's time to queue it up.
When preparing your posts, don't just plan to share one piece of content across multiple platforms. Instead, consider the differences between audiences on the various platforms. What works on one platform will rarely work the same on another, so for effective curation, consider and customize for the differences.
Step 5: Use Your Audience's Schedule
Take a thorough look into your analytics and understand when your audience is most active. For the best possible results, plan your posting schedule accordingly.
Step 6: Think Beyond Social
There's far more to social media marketing than just social media posts. Once you've automated social media marketing, start looking at other parts of your marketing funnel and look for places to optimize. Here are some examples:
Email marketing


Can you create and schedule a series of introductory emails sent to new subscribers or follow-up emails to recent customers post-purchase?



Ads


Do you have a pixel set up on your page? If not, you're missing a key automated re-targeting tool. Ads connected to your pixel allow you to reach your audience after they've left your website and entice them to return.

Consider learning how a pixel can help your website traffic and sales.
3 Key Points for Success with Social Media Marketing Automation
1. Keep it Human
Make sure your interaction with customers stays genuine. Automation should never come at the expense of meaningful customer service interactions or conversations.
2. In Crisis: Pause and Reevaluate
Content is not a "set it and forget it" situation, especially if you're in a PR or global crisis (such as the onset of a pandemic). Automation software has no capability for compassion. It will post without regard if scheduled to post, so you will need to evaluate if the attitude of the moment aligns with your content or if you need to pause and reevaluate.
3. Don't Buy Followers
While it's tempting to buy followers to get instant credibility, accounts with fake followers end up hurting themselves in the long run.

Here's how and why it matters: The fake accounts that follow your social media profile(s) will not engage with your posts.

Most social media platforms have an algorithm that decides how far your content reaches within its platform.
To determine whether your content is worthy of further curation, the platform tests it by sharing it with a small portion of your followers. They then evaluate your followers' responses before deciding if your content deserves further broadcasting. If you've filled your followers with fake accounts (accounts that won't interact), your content will inevitably fail these tests, and you'll find it reaching fewer and fewer people.
Free Tools Available to Help
Facebook Business Suite


For Facebook and Instagram automation, Facebook Business Suite is a great free automation tool. You can create separate captions, hashtags, tags, etc., for the two platforms and schedule your content for when your audience will most likely see it.



IFTTT


IFTTT, or If This Then That, is a free generic automation tool. You can set triggers that set off a sequence of events (which includes social media marketing). For example, "IF I post a photo on Instagram, THEN save it to Dropbox." IFTTT is robust and integrates with many popular tools, so it's an impressive addition to your free automation toolkit.



Later


Later has a free plan that offers many features for automation. It allows you to look at your content at a glance, pre-save captions and hashtag groups, drag and drop your content to adjust the posting dates and order, etc.
Closing Thoughts: How to Automate Your Social Media Marketing
You now have a full picture of how to automate your social media marketing, so it's time to take action.
Many tools exist to assist with social media automation, so try a few for yourself. Social media marketing should be fun for you and your customers. As you decide when and where to automate, keep a light-hearted spirit. That will transcend across the screen to an audience happy to engage with your content.
Keep Reading: The 3 Best Ubersuggest Alternatives in 2023