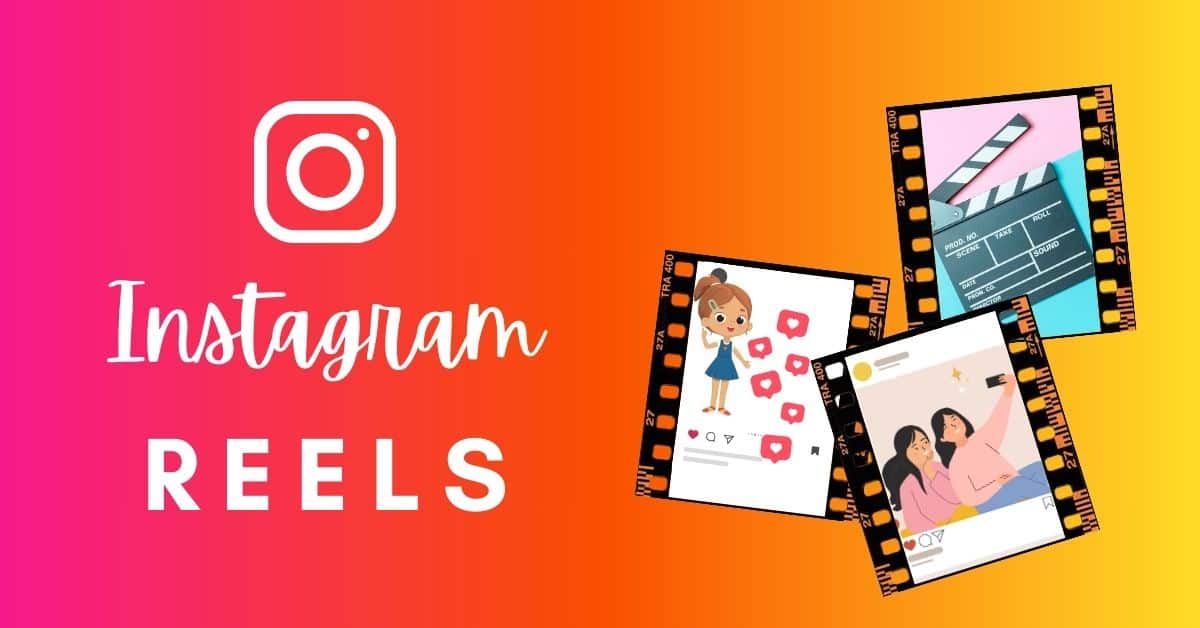 This easy step-by-step guide will teach you how to add captions to your Instagram Reels.
Introduction
In today's fast-paced digital world, social media has drastically changed how people communicate, share information, and even do business.
TIP | The leading tools you need to start and grow your online business. We use them ourselves:
One such 'hot' platform that has proved to be a turning point for business owners is Instagram. Through its unique feature, Instagram Reels, the platform has made it possible for businesses to promote themselves through creative expression.
Thousands of companies and creators now use Instagram Reels to advertise their businesses. Hence, to stand out from the competition, you need to be unique and creative in how you use these reels. And one ideal way to stand out is by including captions or subtitles on the reels.
But how exactly can you do so? And why are captions/subtitles important for Instagram Reels in the first place? Read on this article to find out!
How to Add Captions to Instagram Reels
Knowing the importance of Instagram reel captions is one thing, and putting them on the reels is another. This step-by-step guide below shows how to add subtitles to Instagram reels and make them even more engaging and inclusive:
Step 1: Create Your Instagram Reel
Of course, before you can add captions or subtitles, you need to first create your Instagram Reel.
To do so, open the Instagram app, go to your profile, then tap on the '+' sign to create a new post. Choose the 'Reel' option, then upload your video or record one.
Step 2: Upload Your Video
After you upload your video or record one, send it to Instagram as you normally would. During this step, you can also add your preferred stickers, music, or text to enhance your video.
Step 3: Access Captioning Tools
How do you put captions on Instagram reels?
After uploading your Instagram reel, you will see different video editing options. Look for the "Subtitles" or "Caption" option.
In most cases, the option can be found on the sticker icon located at the top of the screen. However, note that this option might change depending on Instagram's updates so staying updated with the app's interface is always a good idea.
Step 4: Generate Captions
Instagram now includes a feature for automatically generating captions for reels. The feature uses speech recognition technology to detect voice and generate automated subtitles.
To generate captions for your reels, simply tap on this option. However, while the automatic caption generation feature provides subtitles for your reels, keep in mind that it may not be 100% accurate. Hence, you need to be prepared to review and edit them for perfection.
Step 5: Edit and Fine-Tune
Once you have generated your captions, review them for any mistakes and make all necessary corrections.
Check that all the captions are properly punctuated, follow grammatical rules, and match the pace of your video.
Remove all errors and ensure the subtitles make your content as clear and accurate as possible.
Step 6: Customize Styles
Instagram offers a wide range of fonts and caption styles. You want to choose the style that best compliments the message you share in your Instagram reel.
To add a more personalized touch to your reel, you could also adjust the size and color of your captions.
Step 7: Position Your Captions
The good thing about Instagram is that it allows you to place your subtitles/captions wherever you like on your reel. However, while this gives you more freedom to customize your videos, you need to be careful that your placement of the captions does not obstruct important visuals.
Also, make sure that the captions are visible and easy to read.
Step 8: Review, Save and Share
After positioning the captions, review the video and check that everything looks and sounds right. If the video is clean and no further corrections are needed, you can then go ahead and save your work.
Once you have saved the reel, proceed to add any relevant hashtags to your post.
You can also add a compelling caption to the reel, then hit the 'Share' button. Adding hashtags and sharing your reels will help to make them more accessible and increase their interactions.
That's it! You've learned how to add captions to reels. In the next section, I will share why you should add subtitles to your IG Reels if you need clarification on its benefits.
Why Are Instagram Reel Captions Important?
Consider four key reasons why adding captions to reels is essential for all entrepreneurs seeking to promote their business via Instagram:
1. More Accessibility
Of course, you want your products and services to reach all people within your target niche, including people who are deaf or hard of hearing.
Captions make your content easily accessible to a broader audience, as everyone can read and understand them.
Besides, for viewers who prefer watching reels on mute in various situations, the presence of captions would allow them to view the videos comfortably instead of skipping through them.
2. Broader Audience Reach
Usually, Instagram's algorithm recognizes captions on reels as a more comprehensive piece of content. Hence, when you add captions to reels, your content will become more discoverable, potentially increasing your reach.
3. Increased Engagement
Captions and subtitles grab the viewer's attention, keeping them engaged and glued to your page.
Data collected on Instagram shows that people who add captions to Instagram reels have more interactions on their pages, including shares, likes, and comments.
4. Higher SEO Ranking
Adding captions or subtitles to Instagram Reels helps to provide a text-based element, the kind of element that search engines can easily index.
And it goes without saying that the higher you rank in different search engines, the more discoverable your content will be outside of Instagram.
Hence, if you want your content to reach as many people as possible, then one of the key things you should do is add subtitles to Instagram reels.
Conclusion: How to Add Captions to Reels?
Adding captions to your Instagram Reels is one of the most effective ways to make your content more accessible and engaging.
By following the steps outlined above on how to get captions on Instagram reels, you can create catchy videos that will not only appeal to a broader audience but also boost your engagement.
In turn, this will help your online business stand out in the highly competitive world of social media.
So start captioning all your reels today and watch your online presence grow quicker than ever!
About The Author