There's a new player in the world of digital marketing, SEO, and copywriting. Its name is artificial intelligence, and it's growing fast. In this article, I will discuss what AI copywriting is and how you can use it to improve your content marketing strategy.
I'll also discuss the pros and cons of using AI for copywriting. As you may know, AI copywriting software and tools are fantastic for creating high-quality content quickly and easily.
TIP | The leading tools you need to start and grow your online business. We use them ourselves:
WayURL: A powerful URL Shortener and Link in Bio tool for businesses with advanced tracking & analytics and support for QR codes. Try WayURL.

Shopify: The leading eCommerce platform to easily build your online store, used by over 4 million entrepreneurs worldwide. Get 3 months for only $1/month and claim your free trial today.

Jasper AI: The best AI Content Platform that creates engaging blog posts, art & images, ads, and marketing copy 10X faster to help you sell more. Trusted by Google, Airbnb, and 100,000+ content creators. Special Limited-Time Offer: Claim 10,000 Words Free.
The world is moving towards AI, so if you want to keep up with the competition, it's time to start using AI writing tools.
Stay tuned for more information on this exciting topic!
What is AI copywriting, and how does it work?
Copywriting
First, what exactly is copywriting? Copywriting is the art and science of persuasion. It's about understanding how people think and what they want before delivering that message in a way that influences their behavior to take the desired action.
Copywriters use various techniques to achieve this, including crafting headlines, using persuasive language, and making an emotional connection with the reader.
Copywriters write persuasive and exciting marketing materials, such as website content, landing pages, product descriptions, social media posts, and email campaigns.
Now that we know what copywriting is, let's talk about how you can use AI for copywriting.
AI Copywriting
AI copywriting is a relatively new field that uses artificial intelligence to help generate copy. It can help ensure that your content is high quality, effective, and able to sell.
While AI copywriting tools can help you speed up the process and produce more content, it's essential to understand their limitations.
Indeed, it is essential to note that AI copywriting is not a replacement for human copywriters. Instead, you should see it as a writing assistant that can help you to improve your content and be more productive.
AI copywriting relies on machines to perform some of the more tedious and time-consuming tasks of copywriting. This leaves content creators more time to focus on the quality and creativity of their writing.
How AI Writing Tools Work
AI copywriting tools use natural language processing algorithms (NLP) to analyze data and understand the tone and intent of a text.
Most tools use the GPT-3 AI model from OpenAI, a large-scale language model that uses deep learning to produce human-like text.
They then use this information to produce a well-written piece of content that matches the tone of voice and intent you want to target.
If you want help creating engaging, compelling copy for your business, read our Jasper AI copywriting tool review.
Is AI Copywriting effective? What you need to know
There is no definitive answer to this question. Some people believe that AI copywriting is effective, while others think it is not as good as human copywriters.
However, many experts agree that AI copywriting has great potential and that its effectiveness will only increase over time.
Fortunately, many AI writing tools let you test their product for free, so you can write copy and see if it works for you before committing to a purchase.
For example, Jasper currently has an exclusive limited-time offer. Via this link below, you can get 10,000 AI words for free to test Jasper AI:
What you need to keep in mind
If you are considering using AI copywriting software, there are a few things you should keep in mind:
First, ensure that the software you choose has a good reputation and is known for producing high-quality content.
Second, be prepared to spend some time training the AI software so that it understands your specific writing style and needs.
Finally, always be prepared to edit and revise the content produced by the AI copywriter. Indeed, you need to be sure that you are still involved in the process of creating your content. AI copywriting can help you to improve your content, but it cannot do all the work for you.
To sum up, AI copywriting is a new and exciting field that has the potential to help you write copy more quickly and easily if you use it in the right way.
Should you use AI copywriting software?
Yes, it would help if you considered using AI copywriting software for your content. It can help speed up the process and create high-quality marketing copy.
The benefits of an AI copywriter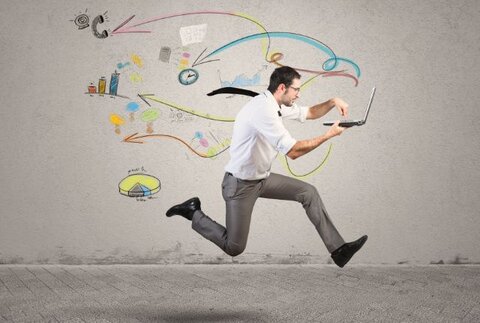 The rising popularity of AI copywriting shows that these tools are handy to marketers, copywriters, freelance writers, entrepreneurs, and agencies.
Here are the benefits of using AI writers:
You can create a lot of content fast.
The quality is usually excellent.
It can help you rank on Google.
You can save a lot of money by using an AI copywriter.
How to write high-quality content that sells
There is no single formula for writing high-quality content that sells. However, you can do a few things to increase your chances of success.
First, make sure that your content is well-written and well-researched. Don't rely on AI tools to research for you.
They are excellent creative writers, but you can't trust AI for facts, so you'll have to do your fact-checking. I recommend you feed the AI with your facts before generating articles.
Next, focus on creating interesting and engaging content for your target audience.
And finally, use strong calls to action throughout your content to encourage readers to take action.
Writing product descriptions with AI
If you're selling products online, you know how important it is to have high-quality product descriptions.
After all, your product descriptions are one of the critical elements that will determine whether or not a potential customer decides to make a purchase.
Unfortunately, writing compelling product descriptions can be a challenge. That's where AI writing tools like Jasper come in.
Jasper is a AI copywriting tool that can help you create high-converting product descriptions. With Jasper, all you need to do is enter basic information about your product, and then the AI will do the rest.
Jasper will analyze your product and generate a product description optimized for conversion.
So, what should you do if you want to sell more items online? Use an AI writing assistant like Jasper to write your product descriptions and give yourself a leg up on the competition.
Writing blog posts with AI
If you're looking to write high-quality blog posts with AI writing software, there are a few things you'll need to keep in mind.
Make sure that you choose software that offers a wide range of features. The best AI writers will provide various options for blog post titles, long-form blog posts, and more.
Take the time to adjust the settings on your AI writer to ensure that it produces the results you're looking for.
Also, don't be afraid to ask for help from the software's support team if you need it. With a little effort, you can use AI writing software to produce top-notch blog content that will engage and inform your readers.
Best AI Copywriting Tool for Blog Posts
When it comes to writing a blog post, there are several different tools that you can use to get the job done.
With an AI writer, you can enter your blog post topic, and the tool will generate the copy for you. This can be a great way to save time, especially if you're not an experienced copywriter.
However, it's essential to remember that not all AI writers are created equal. Some will produce better results than others. One of the best AI writers on the market is Jasper.
With Jasper, you can enter your blog post title, keywords, and some context. The tool will then generate high-quality, long-form copy for you.
You can also use templates and recipes to generate copy, improve your content and stay on brand with the AI article writer.
No matter your needs, Jasper can help you quickly and easily write a high-quality blog post quickly and easily.
So if you're looking for a quick and easy way to write a blog post, then Jasper AI writer is worth checking out.
Creating Ads with AI
Ad copywriting is an essential skill for any marketer or business owner. With the rise of digital marketing, it's more important than ever to be able to write effective ads.
However, crafting copy that is effective and respects your brand voice can be challenging, especially if you're not a professional writer. Luckily, there's now a solution: AI copywriting software.
With AI copywriting tools, you can create creatives for Facebook Ads, Google Ads, and other social media ads that are not only on-brand but also highly effective.
The software uses your brand's voice and style guide to generate ad copy indistinguishable from what a professional writer would produce.
Why is that? It's simply because professional copywriters train AI tools.
Best of all, the software is constantly learning and improving, meaning that your ads will only get better over time.
So if you're looking for a way to take your digital marketing to the next level, consider using AI copywriting software.
7 Traditional challenges of copywriting
Copywriting can be a difficult task for several reasons.
First, producing high-quality content requires a lot of time and effort.
Second, capturing readers' attention and holding their attention until the end of the article can be challenging.
Third, finding the right words or phrases to describe a product or service accurately can be challenging and entice people to perform the action you want them to take.
And finally, copywriters often have to compete with other sources of information online for the attention of consumers.
Here are some other challenges associated with copywriting:
1. Focus on more macro-level tasks and save time
AI copywriting can save you hours of time. With a tool like Jasper, it's easy to start the research process and find what information needs refining or create new content for your business goals.
AI writing tools let you produce content efficiently, saving you from having too much work on your plate at once!
As you don't have to spend so much time writing, you can focus on more macro-level tasks such as content strategy and brainstorming ideas for new blog posts. This is a massive benefit if you want to improve your business's content marketing strategy.
2. Optimizing the copy for SEO
If you want to be a good copywriter, then you must optimize both your text and its SEO. Use the right keywords and ensure your content is relevant to what people are searching for.
In the past, this was a time-consuming process that required a lot of trial and error. But now, there are AI writing tools that can help you with keyword research and writing copy optimized for search engines.
3. Using the right tone and style
When writing copy for any business, the tone of voice must match their identity. There are usually rules about what words/phrases should or shouldn't appear in marketing material- but if these don't align with who your company is, then they'll just come across as unprofessional and offputting – which no one wants!
4. Understanding the topic
You can't just write anything you want and expect people to be interested.
Some people think that writing copy is an easy task; however, it takes skill and creativity to write well-written content.
Copywriting often involves extensive research on the topic or product you are trying to promote and understanding its value for people to know why they need what you're selling them.
So, you need to research your topic or product extensively before you start writing copy.
5. Writing unique content
Many of our writers suffer from writer-block. It's not easy to create a new, creative copy in an industry where content needs to be made frequently.
It could take you a while before you get into the same tricks or develop some blind spots in the industry you are working for.
6. Catering to the platform
Chances are you are going to write content on different platforms simultaneously. You may also want to follow best practices to optimize your text for your platform.
7. Ensure greater consistency across copywriting
AI copywriting can help ensure greater style and voice consistency across a copywriting team.
Indeed, it can help to standardize the use of terminology and improve the accuracy of grammar and spelling.
In addition, AI tools help ensure that a company's message is communicated clearly and consistently to customers.
Challenges of AI copywriting for Content Writers
AI Copywriting Limitations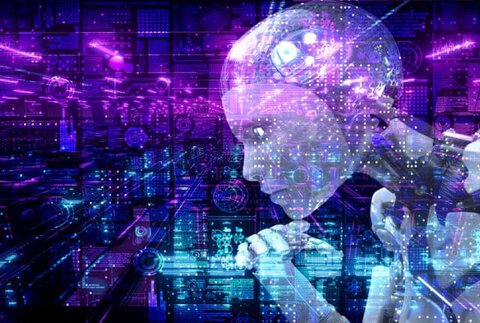 While AI copywriting has many benefits, there are also some challenges that content writers should be aware of.
First, it can be difficult for AI software to understand the nuances of language and human conversation.
Second, AI software may not be able to produce content that is as well-written or engaging as human writers. Therefore, choose a leading AI writing tool to minimize risk.
And third, AI software may not be able to keep up with changing trends and styles in the world of copywriting.
How do I use an AI copywriter?
To use an AI copywriter, you must first find one that fits your needs. Many options are available among the best AI copywriting software, so be sure to do your research.
Once you have found an AI copywriting tool such as Jasper, you will need to provide it with the necessary information to get started.
This may include your factual information, keywords, tone of voice, and other relevant information. Then, please sit back and let the AI do its work!
Here are 3 factors you should pay attention to when using AI writers:
1. Producing, proofreading, and editing your content
There are many advantages to using an AI copywriter for your content needs.
First, AI copywriting tools can help you produce high-quality content in a fraction of the time it would take manually. This is because AI copywriters can quickly generate relevant content based on a set of keywords or a topic brief.
Additionally, AI copywriters can help to proofread and edit your content, ensuring that it meets your brand's standards for quality.
For example, Jasper integrates with Grammarly to proofread your content and provide suggestions for improvement.
Finally, AI copywriters can help you to optimize your content for SEO. This means that your content is more likely to rank highly in search engines, driving traffic to your website.
For example, Jasper's SEO features with its Surfer SEO integration include keyword research, competitor analysis, and real-time optimization recommendations.
Overall, using an AI copywriter can save you considerable time and effort while also helping you produce high-quality, optimized content.
2. Setting the "knobs"
As a copywriter, you're always looking for new ways to improve your craft and get ahead of the competition. In today's world, that means keeping up with the latest trends in AI copywriting tools.
These tools are designed to help you create better content more efficiently. They can help you with everything from writing articles to creating social media posts, ads, or marketing emails. And the best part is, they're getting better all the time.
Now is the time to start if you're not already using AI copywriting tools. Here's a quick guide to setting up your AI writer and getting the most out of it:
Choose your AI writing tool carefully. There are many options out there, so take your time and choose one that fits your needs and budget.
Set realistic goals for what you want to achieve with AI copywriting. Whether it's increasing traffic to your website or improving conversion rates, ensure you have a clear idea of what you want to accomplish.
Take the time to learn how to use your AI copywriter properly. It takes a little practice to get the most out of any tool. But once you've mastered it, you'll be able to produce high-quality content much more quickly and easily.
Use AI copywriting alongside other marketing strategies. An AI writer is a great tool, but it's not a silver bullet. Use it with other marketing tactics like SEO, social media marketing, and email marketing for the best results.
Following these tips, you can set up your AI copywriter and immediately start seeing better results from your content marketing efforts.
3. Providing context for the AI
If you're looking for a writing tool to help you quickly and efficiently produce high-quality articles, you should consider using artificial intelligence.
However, you must ensure that you provide the tool with relevant information and context to write a better copy. For example, if you're writing about a specific topic, you should include relevant keywords so that the tool can generate a more accurate article.
Additionally, try to provide a clear and concise overview of the topic so that the tool can generate a well-organized and thought-out piece.
By taking these steps, you can ensure that the AI copywriting tool produces a higher quality article that is more likely to engage and inform your readers.
What is AI copywriting?
AI copywriting is a process where a computer uses artificial intelligence to create copy. You can use this process for various purposes, including website copy, email marketing content, and social media posts.
Is AI copywriting worth it?
The answer to this question depends on your specific business needs. AI copywriting can be a great way to save time and money, but ensuring that your chosen tool is the right fit for your business is essential.
There are a lot of benefits that come with using an AI copywriter. For one, you can produce a lot of content in a very short amount of time. This is great when you have many ideas but little time to write them all out.
Additionally, an AI copywriter can help you proofread and edit your content. This is especially useful if you're not a native English speaker or are not confident in your ability to catch all the grammar and spelling errors in your writing.
Finally, AI copywriters can also help keep your content relevant and on-brand. By understanding your brand voice and the style of writing most effective for your target audience, an AI copywriter can help you produce blog posts that resonate with your readers.
Is AI taking over copywriting?
No, AI is not taking over copywriting. Instead, it is simply supplementing human writers. Humans are still needed to create quality content, and AI can help speed up the process.
What is the best AI copywriting software?
There are several AI copywriting software options on the market, and it can be tough to decide which one is the best for your needs. Some of the most popular options include Jasper, Copy.ai, and Copysmith.
Each of these tools has its own strengths and weaknesses, so you'll need to decide which one is right for your business.
You can learn more in our review of the best AI copywriting software.
Conclusion
In sum, AI copywriting tools can save you time and money while producing more persuasive content.
Ultimately, human beings are still needed to create persuasive content that engages customers and drives sales.
AI writing tools are not a replacement for human copywriters and should be used in addition to them.
For the best results, use AI copywriting software to produce drafts that you can then edit and polish with the help of a human writer.
AI writing tools are excellent for writing blog posts and creating social media content, ads, product descriptions, or email sequences that convert.
Want to learn more about AI copywriting tools? Check out our article on the best AI copywriting software for writing persuasive content.