Do you want to know how to become a credit repair agent? It's not as difficult as you may think! This advanced guide will outline the steps you need to take to become a credit repair specialist. We will also provide tips on getting started in this exciting and lucrative field.
So if you're interested in learning more about credit repair, keep reading!
Don't have time to read and want to quickly become a credit repair specialist? Check out Credit Repair Cloud for industry-leading credit repair software and training.
How to Become a Credit Repair Agent?
Follow the steps below to learn how to become a credit repair specialist:
Start Your Credit Repair Business Today
Credit Repair Cloud is the best software to help you run and grow your credit repair business.
Step 1 – Choose Your Credit Repair Career Path
There are two primary ways to become a credit repair agent: go into business for yourself, or seek out employment with a credit repair company.
Each option has its own set of advantages and disadvantages that you'll need to consider before making your decision.
A. Self-Employed: Create Your Credit Repair Business
If you go the self-employed route, you'll have the most control over your work schedule and assignments.
Being self-employed gives you the following:
The freedom to set your hours, price your services as you see fit, and build your own client base.

You will have unlimited potential income as you are your own boss.
However, you'll also be solely responsible for marketing your business and acquiring new clients. This can be a significant challenge, especially if you're starting out.
Additionally, you'll need to invest in quality credit repair software to effectively manage your clients' information and cases.
Read our comprehensive guide and learn how to start a credit repair business.
B. Employee: Become an Employed Credit Repair Agent
How to become a credit repair specialist the safe way? It's easy; you can become an employed credit repair agent with a credit restoration company!
Here are some advantages of being employed in credit repair:
You'll have a more predictable income stream.

Most companies provide their employees with leads, so you won't have to worry about finding new clients on your own.

You don't need any initial investment, as you'll be able to use the company's software and resources.
However, you will likely have less control over your schedule and how much you earn.
You can apply to credit repair companies by searching for "sales representative" or "customer service representative" positions on Google or through job sites like Indeed.com.
Your Choice
Ultimately, deciding whether to become self-employed or work for someone else comes down to what is best for you and your career goals. Consider your skillset, financial situation, and desired level of control before making your decision.
Although it may seem daunting, starting your own credit repair business can be quite simple and very profitable if you're willing to put in the effort. If you take the time to learn about the industry, there's no limit to what your business can achieve.
Step 2 – Build Credibility with Credit Repair Certification & Training
Although you don't need a degree to become a credit repair specialist, it's preferable that you have a credit repair certification and business management knowledge.
Becoming a certified credit repair agent is the best way to build credibility in the credit repair industry. Credit repair training will give you the knowledge and skills to effectively help your clients improve their credit.
In addition, getting a credit repair certification demonstrates your commitment to the profession and shows you are serious about helping others improve their financial situation.
Many credit repair training programs are available, so choose one that fits your needs and schedule. Once you complete your credit repair specialist training, you will be well on becoming a trusted credit repair consultant.
Best Credit Repair Specialist Training
Here is a list of training and certifications I recommend you take:
Step 3 – Laws to Know as a Credit Repair Specialist
As credit repair involves working with sensitive consumer information, it is essential to make sure that you are familiar with all applicable laws and regulations.
There are two types of credit repair laws: federal and state laws. You must always follow federal laws, no matter what state your business is in. But each state also has different laws that you must follow. Some states require extra licensing and registration, while others have no requirements.
FEDERAL LAWS
These consumer protection laws prohibit credit repair services from making false promises or misrepresenting their offerings. They are also required to include specific disclosures. I also mention other laws that will be useful to you in your credit repair practice.
Credit Repair Organizations Act (CROA)
It is the most important federal law to remember as it regulates every credit repair business in the US.
The Credit Repair Organizations Act or CROA is in place to prevent companies from providing false or deceiving information about their credit repair services.
Here are some important takeaways:
You and your client must sign a written contract outlining your services.
You should not ask customers to pay for your credit repair services in advance. Usually, credit repair companies will first do an initial consultation and analysis of the client's credit report, then charge a getting started fee.
Your clients are allowed to cancel their contracts under specific circumstances. The contract should allow your client to cancel within three days.
What happens if you don't comply with the CROA?
The US Federal Trade Commission (FTC) can penalize, fine, and shut down any credit repair company violating the CROA.
Telemarketing Sales Rule (TSR)
The TSR has various restrictions, one of which limits payment. It is not advisable to do telemarketing (cold calling, etc.) to find clients for your credit repair business, as you may not be able to bill them until long after you have provided the service and seen results. Visit the Federal Trade Commission (FTC) website to learn more.
Fair Credit Reporting Act (FCRA)
Federal FCRA law ensures that information collected by consumer reporting agencies remains fair, accurate, and private, protected from unnecessary exposure or misuse through strict privacy standards in place.
Key points to remember:
Companies that give credit bureaus information must look into any disputed claims.

You can only ask to see someone's consumer report information if you have a good reason that is allowed by the FCRA Act.

If an employer, insurance company, or bank decides not to give you a job, insurance, or credit because of your credit report, they must tell you why.
Fair and Accurate Credit Transactions Act (FACTA)
The FACTA expands the FCRA, with most changes concentrating on identity theft and data accuracy.
Fair Debt Collection Practices Act (FDCPA)
The FDCPA protects your rights as a consumer from unfair debt collection practices. You can use this law to defend yourself against deceptive and harassing tactics used by debt collectors.
STATE LAWS
In addition to federal laws, there are also state laws that you need to consider. Some states have enacted their own credit repair organizations law, which may be stricter than federal law.
You should check with your state's attorney general's office or consumer protection agency to find out what the laws are in your state.
Some states also require credit repair businesses to be bonded and/or licensed. You can check with your state's banking or insurance commissioner to find out if this is the case in your state.
DO
Sign a written contract with each client before starting any work.

Provide customers with a detailed explanation of their rights under the CROA.

Make sure you can deliver on any promises made.

Get bonded and/or licensed in your state, if required.
DON'T
Do not commit credit repair fraud if you don't want to be fined or sent to prison!

Make any false promises about what you can do for your clients. For example, you can't guarantee that you will remove all negative information from a credit report. It is impossible to help somebody avoid paying a debt they legitimately owe.

Misrepresent the services you offer.

Charge customers upfront for your credit repair services.

Use telemarketing to find clients unless you are prepared to bill them long after services are rendered.
It's essential to stay on top of the latest industry regulations and ensure that you're providing credit repair services your clients appreciate.
Step 4 – Business Credit Repair Software
Business credit repair software like Credit Repair Cloud is an essential tool for success in this industry. With the right credit repair software, you can maximize efficiency, get better results for your clients in less time, and free up more time for you.
Indeed, Credit repair software companies help you automate most processes and can help you quickly and easily remove negative items from credit reports.
If you use the right software, you only need to spend a few minutes each month working on each client's disputes.
Most of the time you will spend running your credit repair business, you will perform a few main tasks:
Client's onboarding: you will give them a free consultation so you can get to know them and their needs.

Creating dispute letters: creating and sending them to credit bureaus and furnishers.

Customer Service: keeping your own clients updated on their project's progress.
If you use software companies to automate most of these tasks, you will have more time to scale your business.
There are many credit repair software available, so it's essential to choose one that is right for you and your business.
Credit Repair Cloud is the best credit repair software on the market and offers a free 30-day trial so that you can try it before you buy it.
Fix Your Own Credit Score
If you are considering becoming a credit repair specialist, it is important to focus on repairing your own personal credit first.
By doing so, you'll learn how credit repair works and develop an excellent financial profile that will be helpful when it comes time to get insurance later.
When fixing your credit, you'll need to start by obtaining copies of your credit reports from all three major credit bureaus.

Make sure that all the information on your credit report is accurate. If there are any errors, dispute them with the credit bureaus via templated dispute letters.

There are also a few things you can do to improve your credit score. Use credit wisely. Only charge what you can afford to pay off each month, and try to keep your debt balances below 30% of your credit limit. Finally, pay your bills on time every month. Just these simple steps can have a significant impact on your credit score.
By taking these steps, you'll be well on your way to becoming a credit repair specialist.
Help Your Friends & Family
As an aspiring credit repair specialist, one of the most important things you can do is to help your friends and family fix their bad credit scores for free.
By providing results, you will feel more confident in your ability to repair credit. You will also start the word-of-mouth referral process.
In addition, helping others improve their credit score will give you a better understanding of the credit repair process and the various steps involved.
Furthermore, by sharing your knowledge with others, you will be able to build a network of contacts who can provide referrals and recommendations in the future.
You will quickly build a reputation as a trustworthy credit repair specialist by providing results and offering support. In turn, you will receive referrals and be able to grow your own business.
Step 5 – Create Your Website
The internet is a powerful marketing tool, and creating a website is the first step to a credit repair agent's business success.
Your website should attract potential clients and give them an overview of your services. Be sure to include testimonials, a blog, and contact information.
I recommend you use WordPress to create your website and host it with Bluehost. Indeed, you can easily create a WordPress website in 1 click with Bluehost.
Step 6 – Business Plan
Before starting your credit repair company, I advise you to create a business plan. A well-crafted business plan allows you to map out your company's future and set specific goals to strive for. You don't necessarily need to create a formal business plan; the idea is to help you define your strategy.
In short, taking the time to create a business plan is an essential step in your way to becoming a credit repair consultant. It gives you a roadmap to follow and helps you avoid potential pitfalls along the way.
You may also use it when registering your own business, opening a business bank account, or requesting a loan. In this case, you will need to create a more formal business plan.
Your business plan should include the following:
A description of your business model

Your business goals and objectives

An overview of your target market

A marketing plan

Financial projections

The steps you will take to start your business

Resources you will need to get started
Consult the U.S. Small Business Administration's website to learn more about starting your business.
Step 7 – Register Your Credit Repair Business
Business License and Registration
Are you ready to start your own credit repair services company? Great, but before you get started, make sure to check the registration requirements in your state.
While at the time of writing this article, there isn't a formal licensing requirement for credit services organizations, 25 states do have registration requirements:
California, Delaware, Illinois, Iowa, Kansas, Louisiana, Maine, Maryland, Minnesota, Mississippi, Missouri, Nebraska, Nevada, Ohio, Oklahoma, Oregon, South Carolina, Tennessee, Texas, Utah, Virginia, West Virginia, and Wisconsin.
This involves filling out an application and paying a fee to register your business as a Credit Services Organization (CSO).
Registration requirements vary by state, so please get in touch with your Department of Revenue for more information.
Don't forget to complete this critical step before launching your business!
Business Bank Account
After registering your business, the next step is opening a business bank account. It is important because it helps you separate your personal and business finances. It also makes tracking your expenses and income easier, which is essential come tax time.
Banks consider credit repair a high-risk business because of the potential for fraudulent activities. As a result, you may have difficulty finding a bank willing to work with you.
However, here are some banks that may be more friendly to credit repair businesses:
Wells Fargo

Bank of America

BBVA

Schools First Credit Union

Navy Federal Credit Union

Regions Bank

SunTrust
Step 8 – Credit Repair Insurance
Credit Repair Surety Bonds
Are you ready to protect your business and customers with a credit repair services surety bond?
As a credit repair agency, it is essential to provide top-notch services for your own clients and ensure their safety and security.
In some states, obtaining a surety bond is required to operate a credit repair business.
But what exactly is a surety bond? Essentially, it protects consumers from any potential damage or loss caused by your company's actions.
The cost of the bond varies based on state requirements and personal factors such as your personal credit score and financial assets. That's why I recommend you fix your own credit score first before applying for a bond!
Securing a bond may seem daunting, but the process is actually quite simple. All it takes is filling out an application and paying a fee of around $200-$300.
Having a bond shows potential clients your dedication to providing reputable and trustworthy services.
Don't wait any longer – protect your business and customers by getting a credit repair surety bond.
You can request credit repair services organization bonds at BondExpress.com.
Business Liability Insurance
Another way to protect your credit repair business is by carrying business liability insurance. This type of insurance protects you from any legal costs that may arise from negligence claims or errors on your part.
For example, if a client accuses you of damaging their credit score, business liability insurance would cover your legal defense costs.
Similar to credit repair surety bonds, business liability insurance costs vary based on factors such as the size of your business and the amount of coverage you need.
I recommend working with an insurance agent specializing in credit repair businesses to get the best coverage for your needs.
Step 9 – Onboarding Your First Credit Repair Client
It's time to get your first client! This is an opportunity to follow your clients through every customer journey stage. Here are some steps on how you can make it happen:
Initial consultation: This step lets you review your client's credit report to see if they can use your service. You will look for negative information and things that might not be true. Many companies will do this first step for free. Be brief and direct with what you say. Tell your client what kind of information you will dispute and what to expect.

Contract: The next step is to have your client sign your credit repair contract. This document has to follow the Credit Repair Organization Act, and both parties must sign it before you can start helping your clients with credit repair.

First work fee: Remember that the law does not allow credit repair companies to charge people for services before they do the work. The first work fee can pay for things like processing documents, and you should mention it in the contract. After you finish the job for your client, you can charge them the first work fee.

Dispute Cycle: Now, you will start your monthly cycle of disputing items. You will keep disputing inaccurate negative items on your client's credit report until you resolve all the disputes or if your client wants to stop using your service.
Step 10 – Scale Your Credit Repair Business
The time to market your credit repair business is now! You will have so many opportunities for success with the right marketing strategy and focus.
Indeed, the success or failure of your business will depend on how much marketing effort you put in. If you do it right, you'll have a waiting list of clients wanting to use your service.
Here are some tips on how best to use your marketing channels:
Referral Marketing
One way to do this is through referral marketing, where satisfied customers can refer their friends and family to you as a credit repair specialist.
Referral marketing is the most powerful form of marketing, as it comes from a trusted source.
You can incentivize customers to refer you by offering them cash rewards. Credit Repair Cloud software lets you create your referral program.
Affiliate Partnerships with Companies
Another tactic is forming partnerships with companies that serve a similar target audience, such as:
Mortgage brokers

Real estate professionals (real estate agents, brokers, realtors)

Lenders

Car dealerships
Social Media Presence
Create an engaging social media presence. You should focus on quality over quantity regarding your content and followers.
Try to avoid being too "salesy" in your posts. Instead, focus on providing valuable information and resources to help your followers have a good credit score.
Don't worry about writing compelling content; I've got you covered. I use Jasper AI to write engaging social media posts that are more likely to convert.
Paid Advertising
You can also use social media advertising targeting individuals needing credit repair services. Google is also a good place for testing advertising campaigns.
However, it can be expensive, so you should do it after validating your sales funnel. You must be careful with what you say in ads, or the Federal Trade Commission might come after you.
Website Content Creation
Establish yourself through content creation. You can attract organic traffic to your website and blog by creating helpful and informative content related to credit repair.
This will help you establish yourself as an expert in the industry and build trust with potential clients.
Don't know how to create engaging content that converts? I use Jasper AI, the AI content platform, to help me with all my content creation needs. Artificial intelligence can help you write better website copy, improve your SEO, and even come up with new topics to write about.
Networking Events
Attending networking events and connecting with potential clients face-to-face can lead to new business opportunities.
Lead Generation Services
Finally, investing in lead generation services can help the credit repair specialist contact individuals seeking assistance with their credit reports and the credit repair process.
By combining these strategies, you can successfully grow your business and serve even more clients in need of your expertise.
I recommend you focus on referral marketing via word-of-mouth and building affiliate partnerships with companies.
Read our step-by-step guide on starting your credit repair business to learn more about all these marketing strategies.
Credit Repair Services You Can Offer
Credit repair specialists can offer these services:
Identify errors in clients' credit reports and dispute them with the credit bureaus.

Help clients develop a plan to improve their credit scores. Offer credit counseling.

Negotiate with creditors to remove negative items from credit reports.

Set up a payment plan for overdue or delinquent accounts.
How to Become a Legitimate Credit Repair Agent
If you want people to see your business as credible, avoid these things:
Infographic source: Money.com
Tips for Running a Successful Credit Repair Business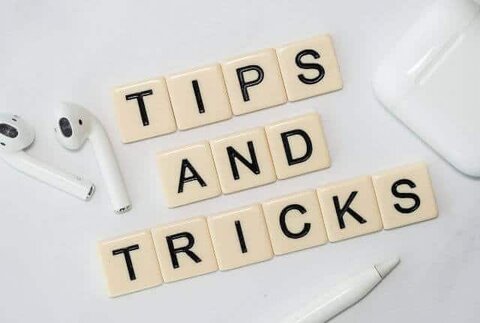 There are a few key things that you need to keep in mind if you want to know how to become a credit repair specialist and run a profitable credit repair business:
Choose a niche or focus area for your credit repair business.
Consider taking a credit repair course or certification program to improve your knowledge and skills in the industry.

Understand the key consumer protection laws that govern credit repair businesses.

Develop a marketing plan to attract clients to your credit repair business.

Maintain a high level of customer service to keep your clients happy and coming back for more.

Keep track of your results so you can show potential clients the success you've achieved for others.

Stay up-to-date on industry news and developments to ensure you provide your clients with the best possible service.

Consider joining a professional credit repair organization to network with other credit repair professionals and stay abreast of industry news and developments.

Seek out opportunities to speak or write about credit repair to help grow your business.
FAQ – Credit Repair Specialist
What does a credit repair agent do?
Credit repair specialists help improve their client's bad credit scores affecting their credit history. The goal is to help them qualify for loans and better interest rates and terms. People will come to you with poor credit scores; the goal is always to help them improve.
Credit repair services primarily focus on disputing any false or incorrect negative information attached to your client's credit report. As the manager of this process, you would be responsible for communicating with various credit bureaus, collectors, lenders, and other agencies on behalf of your client.
How does credit repair work?
The credit repair industry involves credit repair specialists who work on behalf of their clients to improve their credit standing. These specialists review their clients' credit reports and dispute any inaccurate or unfair negative items that may bring down their scores. Through ongoing communication with creditors and the credit bureaus, these specialists work to get these negative items removed or corrected, ultimately improving their clients' credit profiles.
Do you need a degree to repair credit?
No, credit repair specialists don't need a degree. However, some courses related to business management, finance, or accounting can be helpful. There are also credit repair specialist training and certifications available. It would also help if you could use financial tools.
How do I become a credit repair expert?
Becoming a credit repair expert requires education, experience, and ongoing learning. Taking specialized courses, getting credit repair certification, and financial tools and credit repair software can give you the foundation you need to become certified as a credit repair consultant. Continuing education in the industry is also vital to stay up to date on changing laws and regulations.
How do credit repair agents make money?
Credit repair agents typically charge a first-month fee and a monthly recurring fee for their services. Credit repair agents also may earn commissions from selling credit-related products, such as credit monitoring services or digital products, to their clients.
How much should I charge clients for Credit Repair?
Credit repair specialists typically charge up to $99/month for their services. You should consider your experience, your services, and the results you've achieved when setting your rates.
How much can you make in credit repair?
There is no limit to how much you can make with your credit repair clients. It depends on the number of clients you have, how much you charge them, and how long they use your services.
Do credit repair people make good money?
People who are successful in credit repair can make a good living, helping people improve their credit scores. However, many fail because they don't market their business or take action. You should constantly be marketing your credit repair business to get new clients. Also, don't forget to keep in touch with your current clients to keep them happy!
How much money can you make doing credit repair?
You can make as little or as much money as you want with credit repair; the sky is the limit. It depends on how many clients you have and how much work you are willing to put in.
How can I start my credit repair business?
To start your own credit repair business, it is important first to obtain a solid foundation of credit repair education. This will give you the knowledge and skills necessary to assist credit repair clients effectively. Once educated, you can register your business and start acquiring clients via referral marketing.
What do credit repair companies do?
Credit repair companies assist their clients in improving their credit scores by providing credit repair services. This can include assisting with the dispute process and finding ways to improve the client's overall credit standing and personal finance. Ultimately, these companies aim to help their credit repair clients achieve a good credit score.
Which regulatory body regulates credit repair companies?
Is the credit repair business saturated?
The credit industry is filled with many credit repair companies providing similar services. However, the market for credit repair is constantly growing as more consumers struggle with their credit. I believe there is still room for new players in the credit repair industry.
How do I become a credit repair agent in Texas?
You will need to obtain a surety bond. You don't need a credit repair license to work in Texas, but you might have to get local permission depending on the county or city laws. Credit Repair Organizations are also required to register with the Texas Secretary of State Registrations Unit.
How do I become a credit repair agent in Florida?
In Florida, credit repair is regulated by the Florida Department of State; refer to them for official regulation. You need surety bonds, but there are no specific licensing requirements. You have to register your business too. Customers can cancel contracts within 5 business days.
How do I become a credit repair agent in California?
To start a credit repair business in California, you must get a Certificate of Registration from the Department of Justice. But first, you must also get a surety bond covering $100,000.
How do I become a credit repair agent in NY?
Currently, there are laws about credit repair. These laws depend on the state the person lives in, not the credit repair company. New York does not require a surety bond or registration for credit repair companies.
Click here to learn more about specific credit repair regulations in your state.
Conclusion – How to Become a Credit Repair Agent
So, there you have it! Our complete guide on how to become a credit repair agent.
Overall, becoming a credit repair expert takes dedication and hard work, but it can ultimately lead to a successful and fulfilling career helping others improve their personal finance.
You can get started by getting some credit repair training and becoming certified. Then, use credit repair software to help you manage your business efficiently. Comply with all the federal and local laws covered in this guide, register and protect your business. Finally, focus on building a base of loyal clients.
Credit Repair Cloud offers all the tools and resources you need to get started in the credit repair industry.
So why not give it a try? You may be surprised at how much you enjoy helping people improve their financial health!