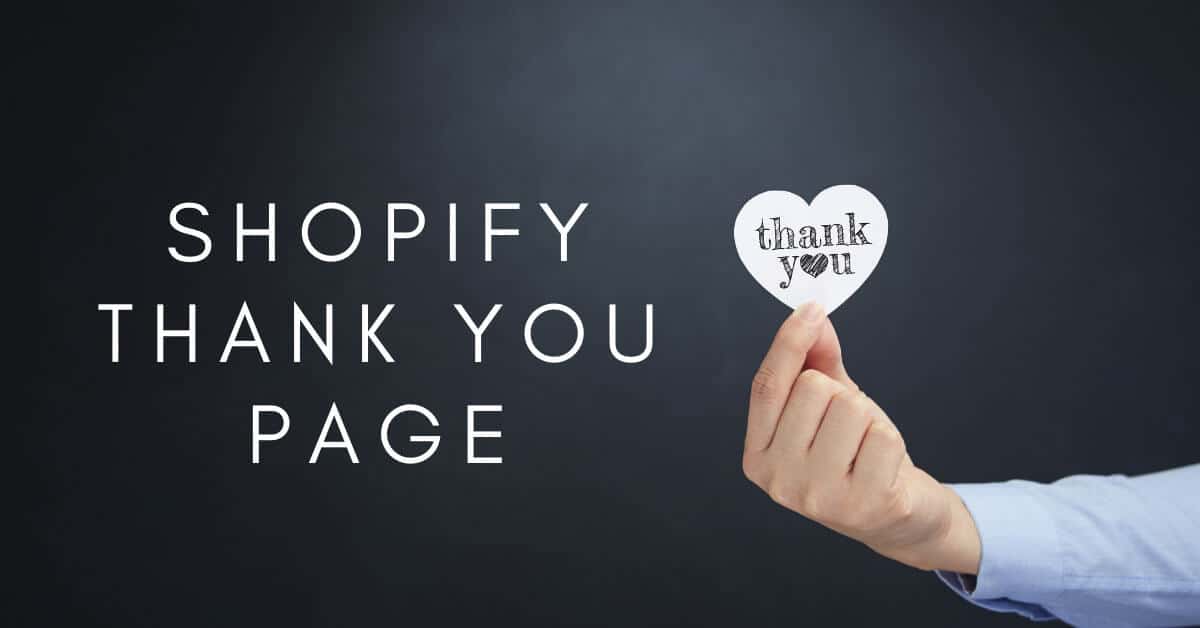 Introduction
In this comprehensive guide, we'll show you where you can access your customer's Shopify thank you page URL and how to modify your Shopify thank you page to improve your customer experience and boost your sales.
Think about this: You go to a shop and buy several products, say products worth hundreds of dollars. Then when you head to the cashier, he or she does not even bother looking at you. And after packing your items, you leave without hearing a simple "Thank you" or "Come back again" from the cashier.
TIP | The leading tools you need to start and grow your online business:
Shopify: the leading eCommerce platform to easily build your online store, used by over 1.75 million entrepreneurs worldwide.

Systeme.io: the fastest way to start your online business for free, selling digital products.

Teachable: sell online courses in your knowledge business for free.
While that won't be the end of the world, most customers can agree that such experiences are among the worst they encounter from business people. After all, we are humans and we yearn for attention and appreciation. So when store owners go without commending or thanking their customers, this is usually translated as poor customer service on their part.
Saying thank you to customers is pretty much easy when you have an offline (brick-and-mortar) store. However, it can be quite challenging when you have an online store. This is why you are recommended to set up your online store with platforms that make it easy to thank your customers, and one such platform is Shopify.
PRO TIP
Do you want to optimize the content of your Shopify Thank You Page to boost your sales?

You'll need to use an app such as ReConvert, the most popular and affordable post-purchase upsell/cross-sell app on the Shopify app store. It's 100% free for up to 49 monthly store orders and you can check their pricing here if you have more orders.

I use ReConvert myself on my Shopify stores for the custom thank you page and their 1-click post-purchase upsell/cross-sell funnel builder. You should expect to get 15% more revenue with the ReConvert app used by +40 000 Shopify stores.
Shopify offers a Thank You Page URL that makes it possible to appreciate customers and give them a quality shopping experience. But how exactly does this page URL work? And how can you make the most out of it? Read on!
What is a Shopify Thank You Page?
The Shopify thank you page is also referred to as the order confirmation page or order status page. It is a page where customers are directed after completing their purchase action in the store. As its name implies, this page provides a brief thank you message from the store owner; a message that genuinely appreciates the buyer for completing that final purchase action.
Also, the default Shopify thank you page provides customers with a summary of all the orders they have made, as well as detailed shipping updates. In fact, the platform recently offered an updated Shopify thank you page URL where sellers can thank their customers for other activities apart from purchases.
For example, sellers and store owners can thank their customers for downloading their e-books, signing up for newsletters, and registering for free trials. And by showing such appreciation, your customers feel valued. In turn, this encourages them to come back and make more purchases from your store.
Advantages of a Great Shopify Thank You Page URL
The following are three major benefits you can gain from having a well-structured thank you page URL:
1. More repeat purchases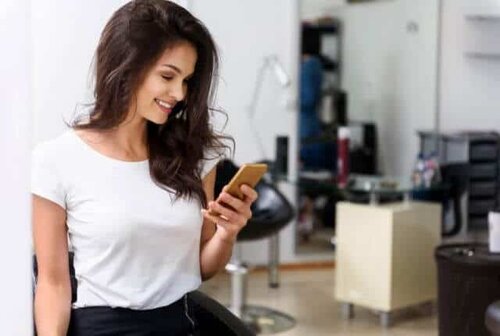 According to business statistics, returning customers generate more sales and revenue than new customers. Therefore, while it is still crucial to work towards attracting new customers, you need to put more effort into retaining your existing customers.
The Shopify thank you page enhances customers' shopping experience by making them feel valued and appreciated. In turn, this encourages customers to come back, creating exponential higher returns for your online store.
2. Increased AOV
AOV (Average Order Value) is the average amount of cash that customers spend per purchase. By helping you retain your customers, an optimized Shopify thank you page helps you increase your AOV. After all, returning customers usually spend more on their purchases than new customers, considering that they already have good prior experience with the brand.
How to Boost Your Online Store Sales E-book

Simple Tactics to Skyrocket Your Online Store Profits
3. More Referrals
If you were told to choose between an entirely new store and another which your friend referred you to, which would you choose? Well, the answer is obvious, isn't it? We all want high-quality and durable products. This is why we are more likely to go to stores that our friends refer us to, trusting we will get a similar good experience.
A Shopify thank you page allows you to offer the best shopping experience to your customers. Your customers then refer your site to their friends and family members, either by word of mouth or via social media platforms.
Hence, you not only get to retain your original customers but also get more new ones without even advertising your own business.
Where can you find your Shopify Thank You Page?
There is no such thing as a single thank you page with Shopify. Each order has its own thank you page which Shopify calls the "order status page", with a dedicated URL containing a unique ID. You can customize this thank you page or add conversion tracking.
To access the Shopify thank you page URL, you just have to go to your orders. You select the desired order to access the details and click on "More actions" as shown below. Select "View order status page" to view the thank you page for that order.

Why Should You Customize Your Shopify Thank You Page?
The default (or standard) Shopify page only features a "Thank You!" message with the buyer's information included in it. And while it is usually clean and organized, it is so simple that it doesn't really entice the customers to keep on checking the other products in the Shopify store.
Therefore, rather than just settle for the standard Shopify thank you page, you should customize your page to generate more sales for your business. A customized thank you page does more than just help you improve the shopping experience of your customers; it also gives you the opportunity to engage your customers even after making their purchases.
The following are five practical tips on how you can customize your Shopify thank you page and make it more enticing to customers:
Personalize your customers' purchases – The standard thank you page offers order details and information about the buyer. However, when customizing your URL, add a personal heartfelt message to your customers.
Offer incentives for every referral – The fact that your customer made a purchase means that they loved your product. Therefore, they are just the ideal advocates for your online store. With a referral program, your customers will be more encouraged to bring more referrals to your store.
Offer enticing discounts – For example, cross-sell and upsell products, or even offer enticing discounts with coupon codes.
Allow your customers to track their orders – Rather than provide your customers with a tracking number that is too complicated, include all the tracking details on the Shopify thank you page.
Engage on social media platforms – Add clickable share buttons where your customers can easily share their purchases on social media platforms. Also, encourage them to follow you on your social media handles so as to get updates on sales and ongoing discounts.
How can you customize your Shopify Thank You Page to Boost Your Sales?
You can use the ReConvert app in the Shopify App Store to customize your thank you page. I use it myself on my Shopify stores. ReConvert is one of the most popular apps on the Shopify App Store, trusted by more than 40 000 merchants.
Customize your Thank You page with ReConvert
The ReConvert app lets you customize your thank you page completely in a few clicks and it is optimized for conversion. It's so important to optimize your thank you page as all your customers see it just after placing an order. They also see each time they want to track their package as you can include their tracking code on their thank you page.
Sales Funnels with ReConvert: Upsells & Cross-sells
On top of that, what I really love with ReConvert is their sales funnel builder. Indeed, you can offer upsells and cross-sells to your customers just after they completed their purchase and before showing your customized ReConvert thank you page.
Imagine, your customer buys an item from your store and you get the money as the transaction is completed. You have zero risk, your transaction is done.
Then, ReConvert shows an offer to your customer, for example, an upsell inviting him/her to buy more of the previously purchased item. Or you can also show a complimentary product (cross-sell offer).
If your customer declines the offer, you can show him a "downsell" offer, less expensive than the previous one. On the contrary, if he accepts your initial offer, you can show him a new offer he might like too, more expensive this time.
Your customer accepts your offers in 1 click (OCU offer – 1 click upsell), he does not have to enter his bank details again!
After your customer goes through all your offers, you show him the ReConvert thank you page with an extra discount for buying on your store and other products he might like too.
The ReConvert app is 100% free for up to 49 monthly store orders so it's perfect if you're just getting started. You can check the other plans offered by ReConvert, it's very affordable.
Conclusion
Retaining a customer is a skill that every business person should master. Not only does it guarantee more sales and referrals for your business, but retaining customers is also much cheaper than acquiring new ones.
And the first step to encouraging your customers to return is by creating an enticing Shopify thank you page URL. Therefore, if you are looking to make more sales and add your list of loyal customers, implement the above-suggested tips in your business.
Never settle for the default page; always choose a customized thank you page for a more successful online store.
Do you want to boost your sales on your Shopify store? Try Vitals, the popular app that helps you increase your sales with over 40 apps in one. We use it on some of our Shopify stores to increase our sales and avoid having to pay for multiple apps on the Shopify App Store. Please note that you can't use ReConvert and Vitals at the same time as they are not compatible.
All Vitals apps work seamlessly, improving user experience and speeding up our stores. Try Vitals for free today.