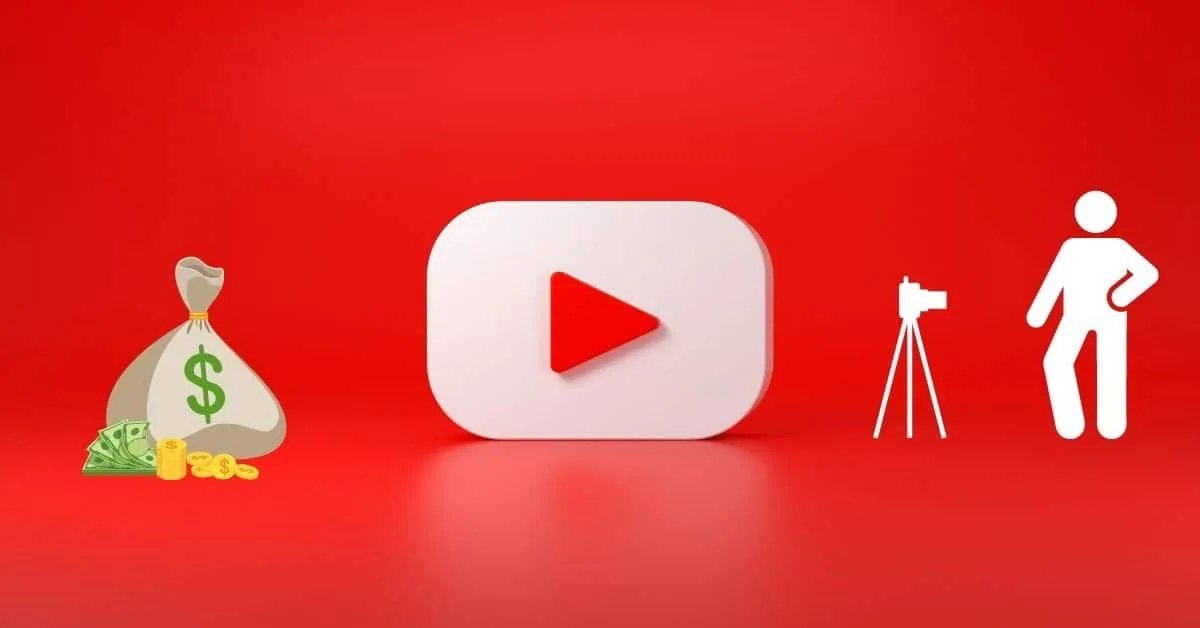 Nate O'Brien is a humble and positive person with the goal to educate and inform people for free about personal finances, minimalism, productivity, lifestyles, and how to create wealth.
Nate was named one of the top nine Millennial YouTube channels by Forbes magazine in 2020.
TIP | The leading tools you need to start and grow your online business. We use them ourselves:
Indeed, he has built an impressive YouTube channel with upwards of 1.25 million subscribers full of valuable content for people looking to grow financially and learn how to improve their lives to live a more abundant life.
Nate O'Brien also has accounts on other social media platforms like Instagram and Twitter, where he again provides free information that is not taught in school about how to build wealth and live a life you love.
Who is Nate O'Brien?
Nate O'Brien is originally from Philadelphia, Pennsylvania.
He attended Penn State University, graduating in 2019. Before Nate graduated from University, he had already begun his journey in entrepreneurship.
He started his YouTube in 2017. Like every other popular YouTuber that came before him, his first few videos did not get much traction. The views and engagement were low, but Nate did not let that discourage him. He understands that he had to play the long game. Nate's perseverance has paid off on his YouTube channel, reaching over 1.25 million subscribers.
Also, while in University, Nate O'Brien started OBR media with his brother. He doesn't talk about this media company much, but I think it is safe to say it is thriving.
Nate O'Brien is very private in his life outside of helping people become more financially literate and giving helpful life advice.
Where did Nate O'Brien grow up?
Nate grew up in Philadelphia on a farm. This is where he got his first taste of entrepreneurship, selling eggs and chicken meat to neighbors when he was 12.
He started mowing lawns at the young age of 14 with his brother, which brought in a few hundred dollars a week for the siblings.
Nate O'Brien's Net Worth
Interestingly, Nate O'Brien's net worth is estimated to be $1 to $5 million. His YouTube channel alone brings in at least $7K a month.
Nate O'Brien's YouTube video talks about his various income streams. He has 13 income streams that are:
Media Brands – Nate and his brother have 9 YouTube channels in total. They outsource content and the creation of the videos, but they run them all between the two of them. These anonymous Youtube channels are his primary source of income, as he states in the Youtube video below.


Blogs – Nate has 5 blogs in relation to the various YouTube channels he has created with his brother. Some are profitable, while others are not so much.


Personal Brand – This is his social media and YouTube. He monetizes via Youtube ads and affiliate marketing.


Lending Money to people. He advises you to be careful with friends and family as money issues can impact relationships.


Trading: he likes to make a few big trades a year (with a 1 to 12-month holding period) even if it's a bit risky, and he doesn't enjoy day-trading.


Influencer Management: on his free time, it's almost like doing it as a favor for other YouTubers, influencers, content creators, and some brands, and it's not his priority.


Selling Domains: he has hundreds of domain names that he bought back in high school and college. He waits for a company or someone to reach out to him for a deal. When selling a domain name, he can get a few hundred dollars or up to $5-10K.


Consulting – He helps companies and brands grow their YouTube channels and social media. The problem with consulting is that it's not scalable, so he does it more as a passion project. However, he stopped doing it for people as he didn't feel comfortable charging a lot of money to struggling entrepreneurs.


E-REITS– Real Estate investments


E-commerce – He started an e-commerce store with his friend. Nate helped finance the store in exchange for 30% ownership while his friend operated the store. They are profitable now; it's doing pretty well, according to Nate. They don't do dropshipping, they have stock in-house, and his friend takes care of all fulfillment.


Crypto – He does staking and a bit of mining, but it's a minor source of income for him.


Brand Deals – He does sponsorships on his Youtube channel. Nate says that most Youtube channels with at least 500K subscribers can earn at least $10K per video they sponsored, depending on the niche.


Renting out his truck. He converted his truck into a camper and now rents it to people he knows. It pays some bills, but it's not a significant income source for him.
How does Nate O'Brien keep up with his 13 streams of income?
Nate has said in his videos that he believes after establishing 3 to 4 active income streams, it is best to set your sights on developing passive income.
Passive income has become such a buzzword lately, but there is money to be made. After setting up your passive income streams, there is little work to maintain them.
Nate O'Brien is a passive income fan and has videos about the various ways to get started and make them work for you.
Nate O'Brien's journey to Entrepreneurship
Nate grew up watching his dad work for a corporation. He saw how unhappy he was with his job and how he could only go so far working for someone else.
At the other end of the spectrum, Nate saw his grandfather own a landscaping business and work for himself. Nate didn't want to work hard for a company that would replace him in the blink of an eye, and he was looking for a flexible schedule with unlimited earning potential.
Seeing these two contrasting working lifestyles opened NaNate'syes to how he could live his life on his own terms.
What inspired Nate O'Brien to make his YouTube channel?
Nate states on his website that he is passionate about helping people with their personal finances, productivity, and personal growth. He also believes that if you can pass this information onto people for free, why not?
He created his YouTube channel to do just that. His content is free and full of value for people looking to learn about personal development and how to understand personal finances better.
Nate O'Brien's popular Youtube Channel
On his YouTube channel named after him, Nate O'Brien has 6 playlist folders:
Lifestyle, minimalism, and productivity
Credit
Invest
Personal finance
Money
Stock market terms
These playlists have a combined 100 videos brimming with content to help people improve their lives and live a life they love.
FAQ
How much is Nate O'Brien worth?
Nate O'Brien's estimated net worth is between $1 and $5 million. His YouTube channel alone generates at least $7,000 every month.
How old is Nate O'Brien?
Nate O'Brien's age is 23 currently. His birthday is March 3, 1999. His zodiac is the sensitive and intuitive Pisces.
Where does Nate O'Brien live?
Nate O'Brien moved into his new apartment in Philadelphia in August 2020 after selling almost everything he had. In the past, he also lived for a time in a truck, traveling with a minimalist lifestyle.
Nate O'Brien is a wanderlust and is enjoying the freedom of working for himself and not being tied down to one place for too long.
How tall is Nate O'Brien?
Nate O'Brien's height is 5 feet 10 inches, which is 177 cm tall.
Is Nate O'Brien single?
Nate is a very private person, and there is currently no information about his relationship status online.